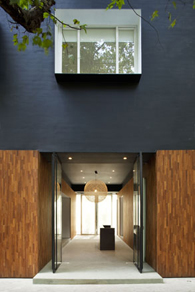 When the Wallpaper* team this year commandeered Rosanna Hu and Lyndon Neri's then-Shanghai HQ as our makeshift Made in China issue office, the pair's plans to expand out of their Bund location were already well underway.
Titled the 'Black Box' - in reference to in-flight data recorders and the more general notion of storing thoughts, processes and ideas –Neri & Hu's new residence in Shanghai's chi-chi French Concession district was completed only days ago.
Set to play host not only to NHDRO (the Neri & Hu Design Research Office) - the multi-tasking pair's architecture practice - but also their Design Republic offices and a second Neri & Hu retail outlet, the building's elegant black volume was designed to represent each of the busy practice's various aspects.
Featuring four-storeys of office space, the Black Box is complemented by a wood-clad ground level storefront and gallery area. Moving into the Design Republic store floor, the wooden box becomes more open, featuring a range of contrastingly blanched smaller boxes, which elegantly frame the display areas.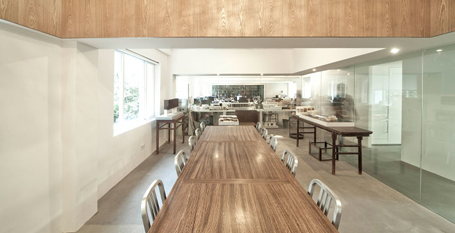 The interior office areas above are warm and wood-clad, with glass walls visually uniting the contrasting areas both horizontally and vertically - creating extended views through each of the floors; as with the main conference room which opens up on two levels, rendering it visible from the upper-level circulation bridge.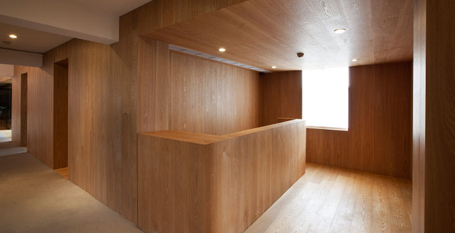 Neri and Hu's distinctive uncluttered lines and warm tones finish the space both inside and out, resulting in a welcoming architecture, design and retail bolthole - an unmatched showcase for the couple's design approach.
The article is republished with permission from Wallpaper.com