The modern terracotta building, designed by Italian architect Mario Botta, contrasts wonderfully with the charming restaurants, boutiques and galleries of the surrounding area. Hidden behind the hotel walls, an elliptical 'Secret Garden' awaits, providing guests with a soothing, romantic ambience. Hand-painted wallpaper and bed-head screens echo the leaves from plane trees along Hengshan Road, bringing nature into the hotel - much like the mural of a traditional Suzhou garden scene that stretches the length of the main dining room.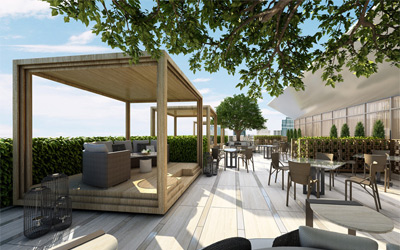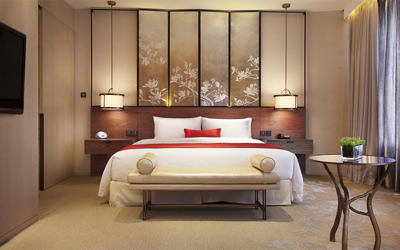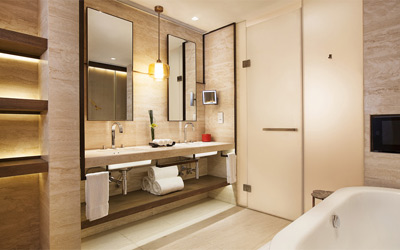 Canadian design duo Yabu Pushelberg have followed with a soft, natural colour palette, incorporating bespoke and distinctive Asian and contemporary furnishings in order to create an 'East meets West', 'past meets present' style. – Nathalie Hallam
12 Hengshan Road, Shanghai, China; Tel: 86.21 333 83888; www.luxurycollection.com/12hengshan
The article is republished with permission from Wallpaper.com. For more travel news, visit wallpaper.com/travel.