It's safe to argue that Pet Shop Boys were one of the first bands to successfully fuse electronica, pop and dance music, and take it all the way to the top of the charts years before it was in vogue. In a recent radio interview with NPR, the duo talks briefly about pop's current dance-oriented leanings that they helped pave the way for. "I think it's quite a good development in that all these different styles of music have been mixed up in one giant EDM pot," Neil Tennent tells NPR's All Things Considered. "So Snoop Doggy Dog can be performing with David Guetta, which 10 years ago or 20 years ago would have been unthinkable."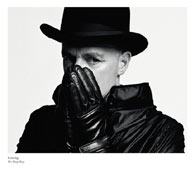 Neil Tennent
"Pop music is a fantastic monster; it eats up anything and regurgitates it," he adds.
Tennant also explained that the group's breakthrough single, "West End Girls," was initially recorded as a rap single. "It was influenced by Grandmaster Flash," he explains, "If it had been sung or spoken in an American accent or rap accent you've had realized it was a rap record and the verses are rapped."
Pet Shop Boys unveiled the video for their new single "Leaving" this morning that is one of the finest tunes on their new album, "Elysium." It's a track that the group wrote back in 2010 long before they started work on this new LP. At that time, it didn't fit in with any of their projects, but they decided to hold on to the song for later use.
After starting their recording sessions in Berlin, the group spent three months in Los Angeles earlier this year to finalize "Elysium." The overall vision at that time was to create a "mood record" that would center around one single emotion. They had planned to call the album "Happy/Sad," but with more exuberant tracks like "Winner" thet decided to let go of that idea, and name the album after Elysian Park in Los Angeles.
The LP's title also points to the Greek myth of afterlife paradise and the theme of immortality that lingers throughout the album. "We really liked that title and it fits the mood on the album," Tennant explains in a video interview. "It can also be interpreted as us at this point in our career."
"Leaving" strongly echoes that happy/sad sentiment that Pet Shop Boys know how to rouse like no other with lyrics like, "Our love is dead (. . .) You've had enough time to decide on your freedom but I can still find some hope to believe in love." Instead of focusing on big, epic dance productions, the group clearly sets a moodier tone on "Elysium" and this new single is great example of that.
Just like the song, the video shines in simplicity with Neil and Chris performing the tune in black and whites hues on stage. Those scenes are interspersed with footage of London commuter trains moving from one station to another that is a great metaphor for the song's overall message of moving on while still connected. (Click here to download Pet Shop Boys "Elysium" on iTunes.)