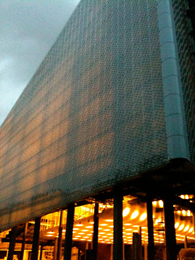 A facade clad in Polli Bricks
'The Earth Awards stand apart from other awards because they involve a business transaction, and they make things happen,' says co-founder Nicole Yap. Envisioned as a platform to promote good and eco-sensitive design that would reach the general public, rather than stay in research and concept stage, the awards are as much about engaging manufacturers and consumers as they are the designers - which is no mean feat.
The Earth Awards story began two years ago in Asia, when the Malaysian government started an initiative for action on good design and sustainability, prompted by the continent's fast-paced development. Awards founders Nicole Yap and Karena Albers jumped at the challenge, seeing a unique window of opportunity to create something that would change the way people see ecological design. 'It is a bit like the industrial revolution', says Yap. 'This time we are integrating sustainability in popular culture. The change is going to come, but we believe it will come largely from the private sector.'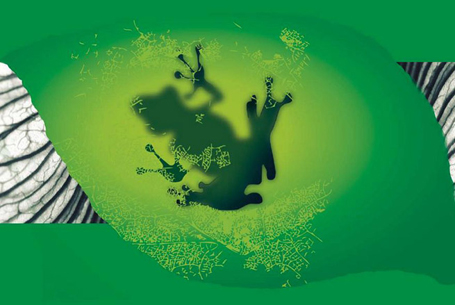 The Grand Prize winner: an energy-capturing Artificial Photosynthetic Foam, which was also won the Future category
Now in their second year, the awards are attracting even more attention; and with a wealth of big names and supporters in the judging panel, from our own Editor-in-Chief Tony Chambers to key representatives of the design, business and culture fields, like MoMA's Paola Antonelli, Richard Branson, Sir Terence Conran and Philippe Starck, it is no surprise. Additionally, the 2009 Awards have set a successful precedent. Last year's winner, MIT research fellow Neri Oxman, is now at Arup, creating a prototype of her winning project, bringing her concept into reality and eventually, the market.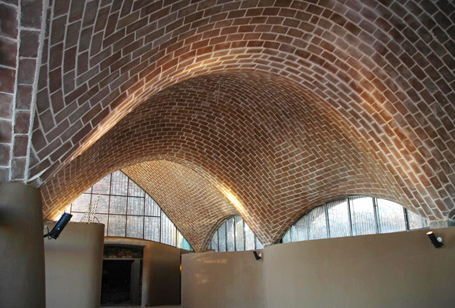 Sustainable Shells, the winner of the Built Environment category, combine earth bricks with traditional tile vaulting to create affordable and efficient structures
This year's list of individual category winners is varied and inspiring. There is the Sustainable Shells building material for the Built Environment category; the AskNature digital library for Systems; the Polli Bricks recycled cladding system for Product; hand-crafted bamboo sunglasses for Fashion; the Butterfly House work in Thailand for Social Justice; and an energy-capturing Artificial Photosynthetic Foam for the Future category, which was also the Grand Prize Winner for this year, announced in a Gala at Marlborough House last night. Winner Dr David Wendell was chosen from over 500 international entries and, with his brilliantly scalable and multi-applicable innovation, he was certainly worthy of the accolade.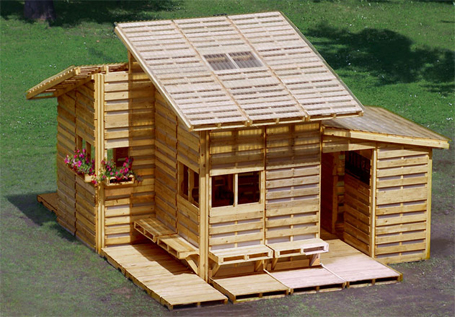 New York based I-Beam Design's Pallet House
Teaming up with short-listed Pallet House architects, New York-based Suzan Wiles and Azin Valy, Wallpaper* could not resist taking part in the initiative. A residential design made of simple wood pallets - a cheap and easy to source material - the House offers an effective and affordable shelter. Its Marlborough House incarnation also features interiors created by Wallpaper* Interiors Editor Benjamin Kempton, including designs by Sigmar, Tom Dixon, Michael Anastassiades and Rolf Sachs.
Architecture's strong presence among the winners was felt, with most of the winning designs relating to the building industry. 'It is a largely consumer driven sector and there is a huge emphasis on architecture at the moment', continues Yap. However, next year, it is art that will be a major protagonist, reveal the co-founders. 'Art is a catalyst in all big changes,' they say.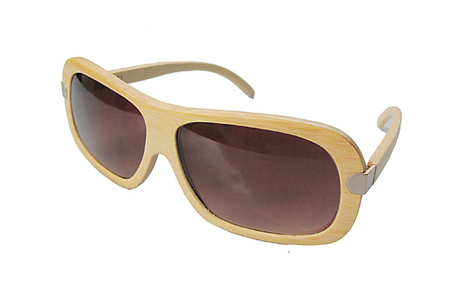 Kayu Sunglasses, the Fashion category winner, are hand-crafted out of fast-growing bamboo
This year, for the first time the awards were also turned into an exhibition. Presented at the Marlborough House grounds - invited by 'Start', a new initiative by HRH the Prince of Wales - a selection of the winning designs and concepts give the guests a taste of things to come. Staying in London until the 18th September, the show is then scheduled to travel around the globe.
Re-examining design and craft-based, environmentally friendly approaches is top of Albers and Yaps' priority list. 'We try to turn things on their head and go back to the roots', they explain.
The article is republished with permission from Wallpaper.com