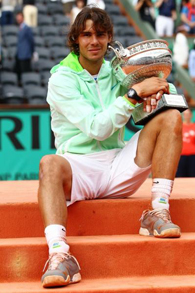 Having completed the "clay" slam where Rafa won all the three clay Masters 1000 titles (Monte Carlo. Rome and Madrid) and the French Open, one can sense a sigh of relief among the Spaniard's supporters that the 24-year-old looks to be back at his best, if not better than before.
Many were expecting a closer match given that Soderling was the only man to have ever defeated the Spaniard on the Parisian clay. Being watched on by Queen Sofia of Spain and R&B Queen, Beyonce, the king of clay threw in aggression into his hallmark defensive play to crush Robin Soderling 6-4 6-2 6-4 in 2 hours and 18 mins.
His fifth Roland Garros crown and his seventh major title meant Rafa will regain the world number one ranking and more importantly, the form and confidence that he had in 2008, where he won Roland Garros, Wimbledon and the Olympic gold medal.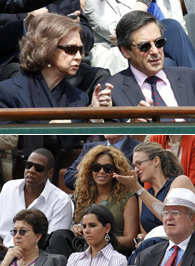 "Relief, joy. Joy certainly," Nadal said as he sat next to the Coupe des Mousquetaires that only Bjorn … Bjorn Borg that is, has won more times. "It was a great personal satisfaction because of my family, my team, myself, all those who helped me be back.
"All tournaments I win give me huge satisfaction but winning a Grand Slam tournament here in Paris after I lost last year, because I was not well prepared and I had very low morale, is extra special.
"I'm back and I win. Maybe this is the tournament I most wanted to win."
On the other side of the court, one can't help but feel a little sorry for the two-time losing finalist, Robin Soderling.
Throughout the match, the Swede was unable to cash in on his huge 225 km/h ++ serves and bombastic forehands that helped him beat Nadal in the fourth round last year and he was eventually worn down by the brilliant defensive skills of the Spaniard.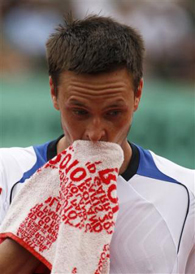 "When Rafa is playing like this, you need to have a really good day, which unfortunately I didn't have today."
Soderling said losing to Nadal was just as bad as losing to Federer in the final last year, but that the only consolation was that he did not have a sniff of victory in either. The Swede is hoping that he will be third time lucky.
Oh well, let's look forward to the lawns of SW19 in two weeks time, which we suspect the Spanish national anthem might be played yet again.