I'm not a tennis fan. I'm so not a tennis fan that when I was invited to have tea with Roger Federer a couple of years ago, I didn't know who he was. I'm still not very sure about the game. I didn't understand the points system nor the lingo... 15, 30, 40, game? Advantage? Anyway, the other day, I logged onto Twitter around midnight and read that it was the fifth game in the final set of the Wimbledon Men's' Finals. Oh, i thought, it's almost finished. Maybe we can catch the tail end – just a few more minutes, see who won and then we can go to sleep.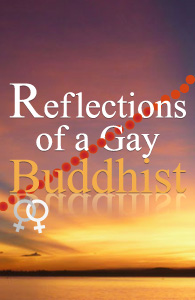 Hah.




Anyway, that's how we ended up watching the last hour or so of that epic final set. Wow. Even though I didn't know much about tennis, I thoroughly enjoyed watching the game. Andy Roddick and Roger Federer played for four hours sixteen minutes and Federer finally won the longest fifth set in the men's Grand Slam final in history at 77 games!




As we switched off the TV, exhausted from just watching the two men slug it out, I was reminded of what H.E. Tsem Tulku Rinpoche has said about how much effort people go into for sporting achievements. H.E. said that Olympic athletes spend years training, and while they train, they have to discipline themselves, keep to a strict diet, fixed timetable for sleeping, practising etc. They cannot go out and party, they push themselves to excel, endure being screamed at by their coaches. And they will do that for years to prepare to qualify for the Olympics. They hope to be chosen to compete. All for a gold, silver or bronze medal.




But if they should be caught drinking and driving, pushing a paparazzi around, sleeping with the wrong people, smoking something they shouldn't have been smoking, be tested positive for the evidence of performance drugs - immediately the athlete loses everything. No more respect, no more endorsements. Often the medal is even taken away.




In the 1980s, when tennis legends Martina Navratilova and Billie Jean King came out (as lesbians), they lost endorsements but fortunately things have changed now – we hope. Amelie Mauresmo is a tennis champion who happens to be openly lesbian. She is practically a heroine in France and has accumulated millions in endorsements. Times do change and attitudes to homosexuality too. Yes, I'm the eternal optimist. Anyway, I digress.




In Buddhism, H.E. says that if we think deeper about it, we want more than a little medal, a little more than a paycheck, a little more than reputation. We want happiness and freedom from suffering. We want Enlightenment. So between someone who wants Enlightenment and someone who wants a gold medal – what's the difference? Once we achieve Enlightenment, it means we no longer suffer and that forever without end, we're enlightened and we're able to benefit others tremendously.




"So in order to reach that state, don't you think that our efforts must be a little bit more than an athlete? Let me be outright blunt: much more than an athlete," says H.E. Tsem Tulku Rinpoche, in his DVD, Nothing Changes.




All that effort to be at the top of the game, what is it all for? Even for us, non-Olympiads, everything we are good at, be it golf, cruising, badminton, sex, study, our jobs, being charming, looking good etc, we have all put tremendous effort into practising it. Simply due to the effort spent on it, we become good at the activity. Why do we spend so much effort on it? Because of the returns. Usually it's for the ego because we want to be respected, admired. At the very least, we want to feel good about ourselves and give ourselves a pat on the back. Likewise, when we are good at negative behaviours like lying, cheating, taking advantage of people, it's because of years of practice. All this manifests in negative karma which creates the causes for more negativity.




Fortunately, some of the celebrities do contribute to charity. I know Roger Federer has a foundation which finances education for underprivileged kids and promotes sports for youths. H.E. Tsem Tulku says that charity IS good. It helps others. But normal charity – education, helping single mothers, orphans, old folks, just helps them temporarily – for a day, a month, a year and at the most, for this life.




If we can help people spiritually – i.e. change their perspectives to life, realise cause and effect etc – we can help them on a permanent basis. This they would be able to take with them from life to life. Now wouldn't that make us feel good!




(Oh, and one last word on the Wimbledon finals - I must say it was the most fun I've had watching two men play with each other.)




Sharon Saw is a writer / editor at Kechara Media & Publications, which focuses on publishing the teachings of H.E. Tsem Tulku Rinpoche, a high incarnate Lama of the Tibetan Buddhist tradition. A selection of Buddhist and non-Buddhist related books from Kechara Publications is now available on Fridae Shop. You can follow Sharon on Twitter. This column will appear every other Friday.