Seguerra, who rose to fame as a child star in Little Miss Philippines and later became a musician, begins his new role today.
Seguerra drew national attention when he came out in 2007 as a lesbian, and later that same year as a trans man.
"I take the opportunity to formally announce to everyone, with great honor, the appointment of the new chairperson of NYC, Cariza Yamson Seguerra, the newest member of the NYC family," NYC Assistant Secretary Earl Saavedra said Friday.
His actress-wife Liza Diño-Seguerra has also been appointed as chairperson of the Film Development Council of the Philippines.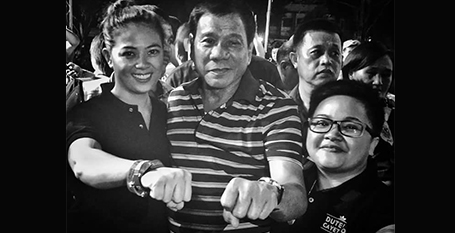 Seguerra, together with partner, Liza Diño, has been a vocal supporter of President Rodrigo Duterte even prior the 2016 elections, campaigning for him both online and offline.
It was earlier rumoured that Aiza would be given a position in the National Commission for Culture and the Arts, especially after he attended a "sectorial consultation" by the agency in June.
The appointment comes as Duterte has been making headlines recently with homophobic remarks against the US ambassador in the Philippines.