Targeted at human resource professionals, senior executives, diversity champions, and people managers, the event hopes to facilitate sharing of strategies and best practices to advance workplace equality for all, including lesbian, gay, bisexual and transgender (LGBT) employees.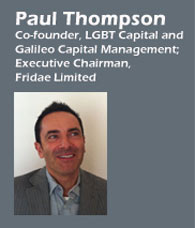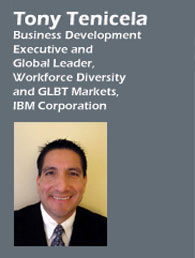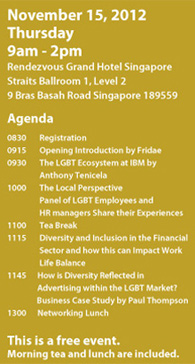 Key speakers of the event include Paul Thompson, Executive Chairman of Fridae Limited; and Tony Tenicela, Global Leader and Business Development Executive for Workforce Diversity and LGBT Markets at IBM.
Diversity is part of IBM's DNA. In 50 years, the century-old US-based multinational has seen the focus shift from race to sexual orientation and gender identity. In the early 1950s, IBM CEO Thomas J. Watson Jr. made it a policy to hire people based on their ability, regardless of race, color or creed – a decade before the US Civil Rights Act of 1964. In 1984, IBM became one of the first major companies to add sexual orientation to its nondiscrimination policy.
Tenicela says, "IBM is proud to partner with Fridae on this first-of-a-kind corporate forum in Singapore addressing the power of LGBT in the workplace and marketplace."
"At IBM, diversity fosters innovation in the way IBM addresses the needs of our clients and helps the world work better. Given the breadth of IBM's business across 170 countries, diversity is a competitive differentiator that enables IBM to reflect the global diversity of our customers. IBM's ability to provide thought leadership to our customers in addressing constituency markets, as well as further leveraging those customer relationships to identify other business opportunities is what makes this business model unique and effective," he added.
Thompson, who is also the founder of LGBT Capital, the first specialist Investment firm focused on the LGBT sector in the world, will present a case study on how diversity is and can be reflected in advertising within the LGBT market. LGBT Capital is part of the Galileo Group of companies and is dedicated to furthering LGBT (Lesbian Gay Bisexual Transgender) freedoms globally and raising awareness of the scope for Impact Investing.
"At Fridae, our ultimate vision is the empowerment of LGBTs in Asia. We strongly believe in the power of the alignment of a commercial business and supporting the community we serve. We believe that this equally applies to the workplace and that creating an environment where all members of our community feel comfortable is not only good for the individuals but also good for the business," says Thompson.
"As a company operating in Singapore, we are proud to be working with IBM, a pre-eminent force in striving for workplace diversity and look forward to a stimulating event."
The seminar will also include two other panels "The Local Perspective – Panel of LGBT Employees and Human Resources managers share their experiences" and "Diversity and Inclusion in the financial sector and how it can impact work life balance."
Panel members from a variety of industries will first give a brief description of their experiences followed by a discussion among the panel members and the audience members. If you are interested to join the panel as a speaker, please email us using the form here: www.fridae.asia/diversity
Event details
Date: Nov 15, 2012 (Thu) Time 9 am to 2 pm (includes lunch)
Venue: Rendezvous Grand Hotel Singapore, Straits Ballroom 1, Level 2, 9 Bras Basah Road Singapore 189559
The event is free. For more information and to register, visit www.fridae.asia/diversity
Registrations must be received by Nov 8. As this is an exclusive seminar, limited seats are available. We will send you a confirmation email following successful registration. If you are unable to attend the seminar after registering, please notify us as soon as possible.

Tony Tenicela, IBM's Global Leader for Workforce Diversity and LGBT Markets,
was interviewed by Channel News Asia on September 19, 2012.