"There were no plans in place to repeal section 377(a) of the Penal Code. That had been vigorously debated in Parliament, resulting in divided views. The general approach, however, was that the provision would not be enforced unless a complaint was filed. There was no systemic discrimination against lesbian, gay, bisexual or transgender people, she emphasised. With regard to censorship, all movies, including those with such themes, were subjected to the same review by a board of censors as all other movies."
That was the response from the head of Singapore delegation, Minister of State for Community Development, Youth and Sports, Halimah Yacob – as recorded in an UN report – at the 49th session of the Committee on the Elimination of Discrimination Against Women (CEDAW) held the United Nations Headquarters on July 22.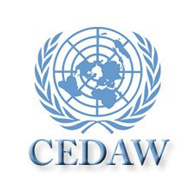 The response was in relation to questions posed by Patricia Schultz, an expert member from Switzerland, who asked if Singapore planned to repeal the section of the Penal Code on male homosexuality. She added, "In a related vein, the delegation had not responded to the question about the status of lesbians. Could the delegation explain whether all employment discrimination cases could be brought to court, or if any exceptions existed?"
Halimah did not respond to the question about how lesbians may be affected by the country's gay sex law (Section S377a of the Penal Code) or bringing employment discrimination cases to court. Her comments regarding censorship was in response to Schultz's questions: "Finally, the media were fined for 'presenting lesbianism as acceptable', she said, asking how Singapore could reconcile such activities with the principles of the Convention [on the Elimination of All Forms of Discrimination against Women, which Singapore acceded to in 1995]."
For the first time during the CEDAW review process, a separate report about the concerns of lesbian, bisexual and transgender (LBT) women in Singapore was submitted by Sayoni, a queer women's group, alongside a report by the stalwart Association of Women and Action (AWARE).
---
Experts' Questions and Comments
SILVIA PIMENTEL, Committee Chairperson and expert member from Brazil, asked how a grievance of gender stereotyping could be brought, if a general anti-discrimination law was being considered and if reform of censorship laws on homosexual matters was being considered. She also asked about laws to prevent domestic violence in the context of same-sex relationships.
Ms. PIMENTEL, Chairperson and expert from Brazil, asked whether women undergoing childbirth and other necessary health procedures, who were not covered by health insurance, had access to free prenatal, antenatal and related care in hospitals? Was pre- and post-test counselling, or provisions for treatment, available for those found to be living with HIV/AIDS? Would Singapore consider the recognition of same-sex partnerships in order to make health-care benefits more equitable?
Delegation's Responses
Most of Singapore's laws were gender neutral and did not consider the sexual orientation of a person in their application, he said. Therefore, all rights, services and mechanisms available were accessible by both hetero- and homosexual people alike.