Senator Penny Wong, who is openly lesbian but had adhered to party policy by declining to publicly support same-sex marriage, broke ranks on Saturday by speaking in favour of a motion which passed by two votes (90 votes to 88).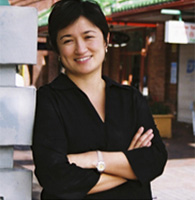 Penny Wong, Minister for Finance and Deregulation and Senator for South Australia
The Senator was speaking at South Australia's state convention, where she had backed a South Australian branch move to get the Australian Labor Party (ALP) national conference to change their national platform to support the legal right of all couples to be marry.
Both Prime Minister and party leader Julia Gillard, and Opposition Leader Tony Abbott have said that marriage should be limited to unions between men and women.
Her comments add to a chorus of senior Labor figures supporting changing the Marriage Act to remove a requirement limiting marriage to members of the opposite sex.
"I will be advocating for our party to support equality including to in relation to marriage or same-sex couples and I do so because I have a deeply held commitment to equality," she was quoted as saying by the media.
"There has been some commentary which has confused my position of not commenting publicly on this issue with my position on the actual issue itself," she said. "I have had the opportunity to advocate for equality at the highest level of our party and within our party's processes as I do today. And I will do so again at the next national conference."
"I came to this country in the 1970s and like many in this room I do know what it is like to be the subject of prejudice," said the Malaysia-born Wong. "Like many in this room, my personal politics have been cast by the experience of discrimination and a deep belief in the principle of fairness."
Labor's national conference is due to be held early in 2011.