On 19th July 2005, Mr Mah Bow Tan, Minister for National Development made an announcement in Parliament in his Ministerial Statement on Policy Changes Affecting The Property Market which has a direct effect on the issue of gay and lesbian couples.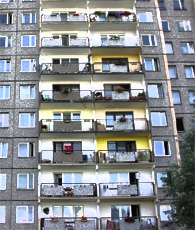 He announced that non-related singles would be allowed to use their Central Provident Fund (CPF) savings to jointly purchase private residential property with immediate effect. Prior to this, non-related parties were not allowed to use their CPF savings jointly in the purchase of private properties. Previously, only joint owners who are immediate family members (i.e., spouse, children, siblings and grand-parents) may utilise their CPF monies in the purchase of a property.
With the relaxation of this rule, gay and lesbian couples who wish to purchase private property jointly, may now use their CPF savings. In the past, while there was no restriction to 2 unrelated persons buying private property in joint names, they could not utilise their CPF savings in the purchase. Well, now they can!
As there appears to be no restriction on the use of CPF savings by non-Singaporeans, it means that non-related singles, Singaporean or not, would be allowed to use their CPF savings to jointly purchase private residential property.
Of course, certain issues will inevitably arise when 2 unmarried persons purchase property together. E.g., how will my share in the property be determined if I break up with my partner? How can I ensure that my partner gets my share in the property when I die?
Basically, your share in the property will be determined by the proportion of your financial contribution to the purchase of the property itself. If you and your partner break up, the both of you can decide to sell the property and split the net sale proceeds in accordance to the proportion of each party's financial contribution. Alternatively, one party could also buy out the other party's share at market value. If both parties cannot agree on what to do, there may be a stale-mate. While one party is entitled to sell his share to another 3rd party, no one would want to buy part of a property. While it is possible to apply to Court to partition the property, again, no one would want to buy part of a property. So, it's really in both parties' best interest to talk and come to an agreement on how to deal with the property even if the break-up is so acrimonious that you want to spit in the face you used to adore.
Now, many will ask : how can I make sure my partner inherits my share in the property when I die? Well, you should make a will stating who the beneficiaries to your estate will be after your death. Basically, the will sets out who inherits your existing assets and only comes into operation upon your death. If you die without leaving a Will, you are said to die intestate. Your property and assets will be distributed according to the rules of intestacy. The rules set out the beneficiaries of the estate, the proportion in which they will inherit and the order of priority that a person has or the next-of-kin have to administer the estate of the deceased. Here, next-of-kin means surviving family members. Your partner who is of the same sex and is not related to you will not qualify as the next-of-kin.
You could also determine that your partner inherits your share in the property by the manner in which the both of you hold the property. You and your partner can hold the property as joint tenants. Joint tenancy is a form of co-ownership where upon the death of one joint tenant, the surviving joint tenant inherits the entire interest in the property. This is called the right of survivorship. Because of this right, a joint tenant cannot give away his interest in a will. His interest in the property will automatically go to the surviving joint tenant.
Alternatively, you and your partner could hold the property as tenants-in-common. This means that they own the property in undivided shares e.g., 50-50 or 60-40. There is no right of survivorship. Upon the death of one party, the share which he/she owns will go to his estate to be divided according to his will or the rules of intestacy, if there is no will.