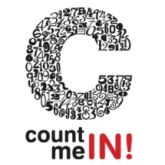 Abstracts Submission Date Extended!*

Good news for all those who missed the abstracts submission deadline for CREA's Count Me In! Conference.

*Due to a large number of requests, we are now accepting abstracts till March 1, 2011. *

We are still inviting abstracts for Interactive Panels, Individual Presentations and Artistic and Creative Presentations.

Don't miss this chance!
Submit now by logging on to www.countmeinconference.org

-----------

The movements we create, the feminist spaces we create, the programs and policies we create, should include all women - but they don't.

Count Me In! is a South Asia conference for women who have not been counted in. Count Me In! will bring together for the first time - sex workers, disabled, single, young, HIV-positive, lesbian, and trans women from India, Pakistan, Nepal, Bangladesh and Sri Lanka, to discuss violence against women and strategies of resistance.

In order to create a violence-free world, Count Me In! is working to:

Create more inclusive movements and advocacy processes, by understanding the violence and nature of exclusion faced by marginalised women.

Celebrate different forms of resistance that have worked to reduce violence against marginalised women, through film screenings and outstanding theatre, art, dance and stand-up comedy performances.

Collaborate with marginalised women, women's movements, and policy-makers to advocate for policies that prevent and end violence against sex workers, lesbians, disabled, single, young and HIV-positive women, and trans people.


From the 16-18th April 2011, join over 300 academicians, activists, performers, artists, donors, filmmakers, researchers and policy makers from South Asia and across the world as we seed dialogues of inclusion. Get counting!

Programs include:
Plenaries and Panels
Performances & Films

The conference is open to people who represent/work with sex workers, lesbians, young, disabled, trans people, or are interested in strategies to decrease violence against these marginalised groups.

All participants, apart from those applying for a scholarship, must register for the conference. (To apply for a scholarship, click here)

The last date for full conference registration is 31st of March 2011.

Day registration will open on 1st of April, 2011 and will be subject to space availability.

For any questions, contact Shuchi Tripathi
at stripathi@creaworld.org
http://web.creaworld.org/


Organiser:

CREA is a feminist human rights organization based in the global South and led by women from the global South. CREA promotes, protects and advances women's human rights and the sexual rights of all people by strengthening feminist leadership, organizations and movements, influencing global and national advocacy, creating information, knowledge and scholarship, changing public attitudes and practices, and addressing social exclusion.